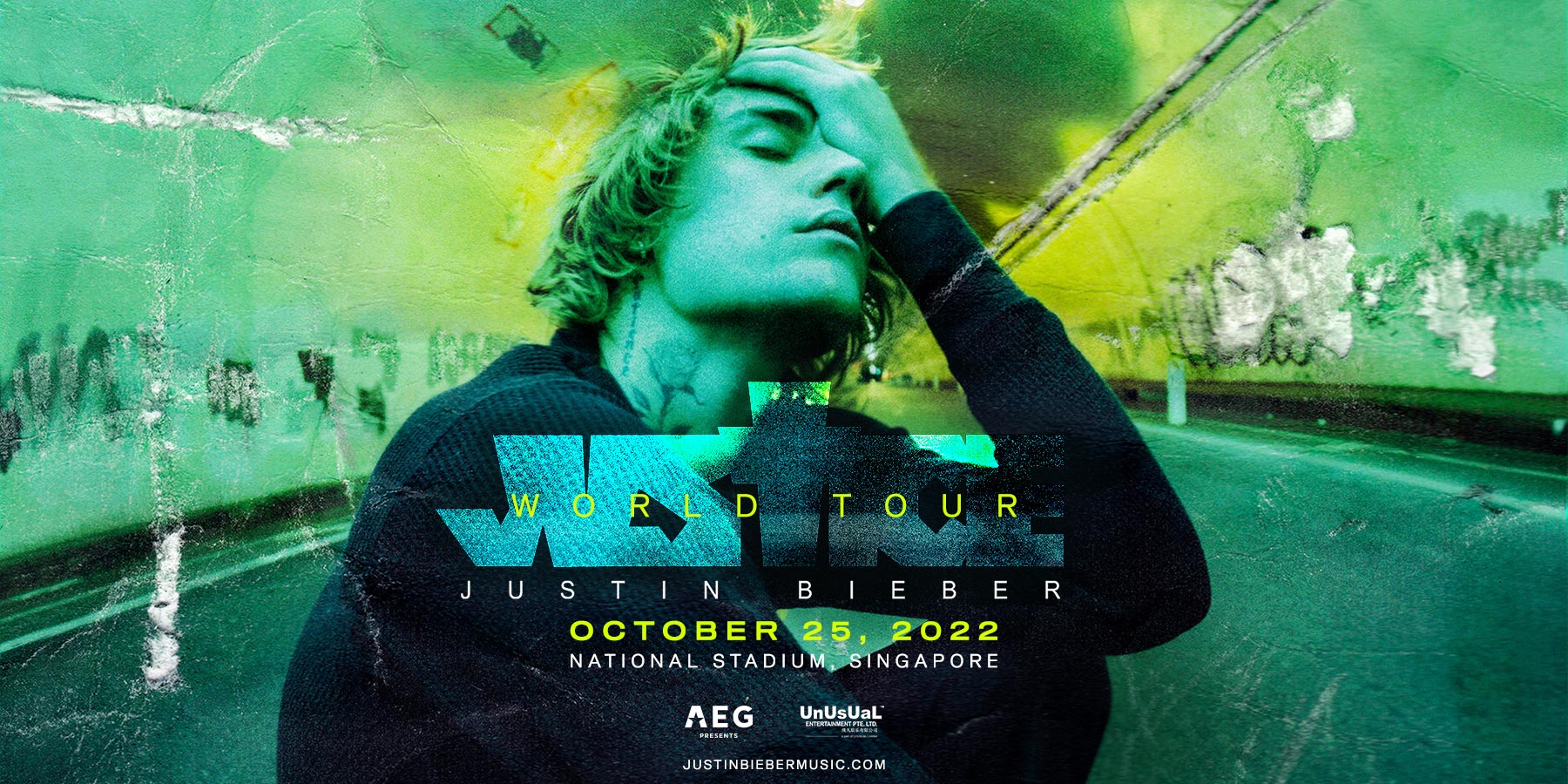 Concert Details
ANNOUNCEMENT
JUSTIN BIEBER ANNOUNCES THE JUSTICE WORLD TOUR ENDED WITH ROCK IN RIo. All remaining dates of his world tour postponed to next year.
INCLUDES ALL DATES UP TO AND INCLUDING MARCH 25, 2023 TICKETHOLDERS WILL BE INFORMED ON NEXT STEPS AS UPDATES OCCUR

Justin Bieber today announced that the remaining dates of his WORLD TOUR are being postponed.
The tour, originally slated to begin in 2020 before being postponed due to the COVID-19 pandemic, kicked off in February of this year in San Diego, CA and made stops in ten countries across three continents. On September 6, Justin first announced he was taking a break from touring to make his health a priority. That news was followed on September 15 by his announcement of the cancelation of twelve dates running through October 18. With today's announcement, these remaining dates are officially postponed. The potential new dates will be subject to venue and date availability.
Fans with tickets to all postponed WORLD TOUR dates should await further news on dates, venues and cities as updates become available.
The venue will remain unchanged at the National Stadium. Please hold on to your current ticket as it would be honoured for the new show.
If you are a ticket holder who is unable to make it to the new show, you may request for a full refund, as per the ticket price reflected on your ticket, through Ticketmaster from 10 October 2022 to 9 December 2022. Please contact Ticketmaster via https://help.ticketmaster.sg or call +65 3158 8588 for further refund enquiries.
We apologise for the inconvenience caused and thank you for your understanding.
Date & Time
Location
Description
Tuesday
25 October 2022
8:00 PM
National Stadium, Singapore

Tickets On Sale: 21 April 2022, 10am

Ticket Price: $348, $298, $248, $198, $148, $108 (*yet to include $4 booking fee)

Ticketing Hotline: 3158 8588 or log onto www.ticketmaster.sg

Tickets also available at all Singpost outlets islandwide