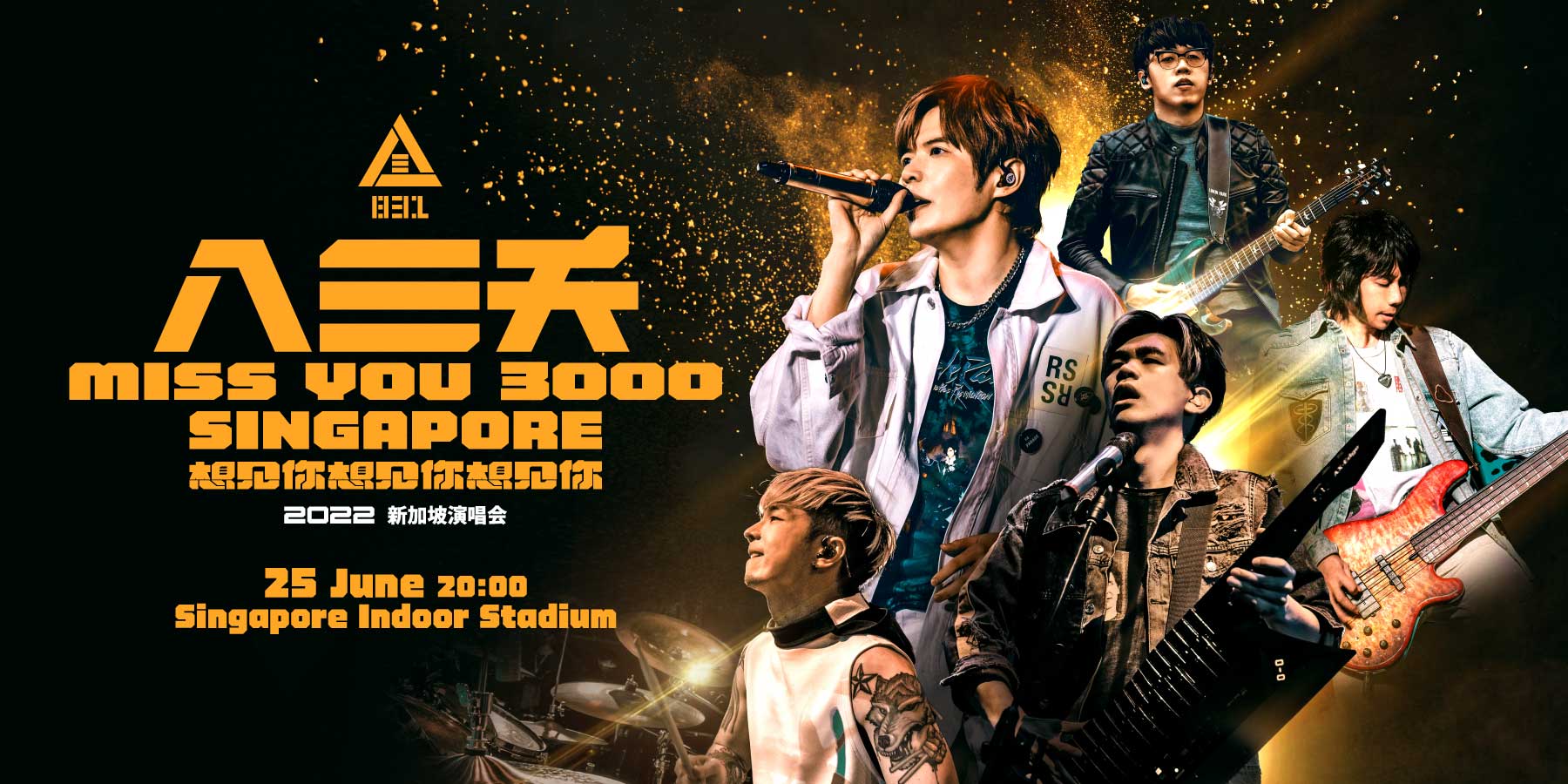 Concert Details
Taiwanese pop-rock band 831 will perform for the first time ever in Singapore on 25 June at the Singapore Indoor Stadium.
Consisting of five members including Up (vocals), Orange (keyboard and band leader), Be (guitar), Sky (bass) and Dan (drum), 831 has released five original studio albums to date. Their hit OST "Miss You 3000" for the idol drama 'Someday or One Day' starring award winning actress Alice Ko and Greg Hsu has garnered over 58 million views on YouTube and was top of the charts on streaming platforms Spotify, Apple Music, KKBox, Line Music and Tencent Music for weeks. Their concert tour "The Great Nobody 2018-2019" saw them playing to more than 50,000 audience across cities like Taipei, Kaohsiung, Hong Kong, Beijing, Shanghai, Xiamen, Tokyo and Seoul.
Come 25 June, 831 will belt out their hits such as "Miss You 3000" (想见你想见你想见你), "Dongcha" (东区东区), "The Great Nobody" (一事无成的伟大), "Young Guns" (致青春), "The Best Ending" (最好的结局),"Why I Cried" (我怎么哭了) and more, because they have missed you x 3000!
台湾乐团八三夭 831 以 2019 年偶像剧 "想见你" 片尾曲 "想见你想见你想见你" 一曲风靡了各大中文排行榜,今年 6 月 25 日将首次来新加坡演出!
由团长兼键盘手小橘、主唱阿璞、贝斯手霸天、鼓手阿电、吉他手刘逼五人组成的八三夭成立于高中暑假的最后一天 8 月 31 日,以首张专辑《拯救世界》正式出道后,至 2021 年底的《颠倒世界》共发行五张原创录音室专辑。"想见你想见你想见你" YouTube 播放率已超过 58,000,000,更是各大音乐排行榜和平台的常胜冠军歌曲。2018-2019 的「一事无成的伟大」世界巡演跑遍了台北、高雄、香港、北京、上海、厦门、东京、首尔,吸引了超过 50,000 人观赏。
八三夭坚信 "乐团就是要巡演!",却在事业巅峰期碰上了百年一次的疫情。因此 Miss You 3000 想见你想见你想见你不只是 2022 演唱会主题曲,更是五位团员解封后的赤热心情。还有哪些朋友不曾相见?还有哪些城市不曾相识?八三夭要带着那些飞跃回忆的歌曲,相遇熟悉却未曾见面的大家。
Date & Time
Location
Description
Saturday
25 June 2022
8:00 PM
Singapore Indoor Stadium

Tickets On Sale: 17 May 2022 (Tue), 12noon

Ticket Price: $158, $138, $108, $88 (excludes $4 booking fee)

Ticketing Hotline: +65 3158 8588 or log onto www.ticketmaster.sg

Tickets also available at all SingPost outlets.