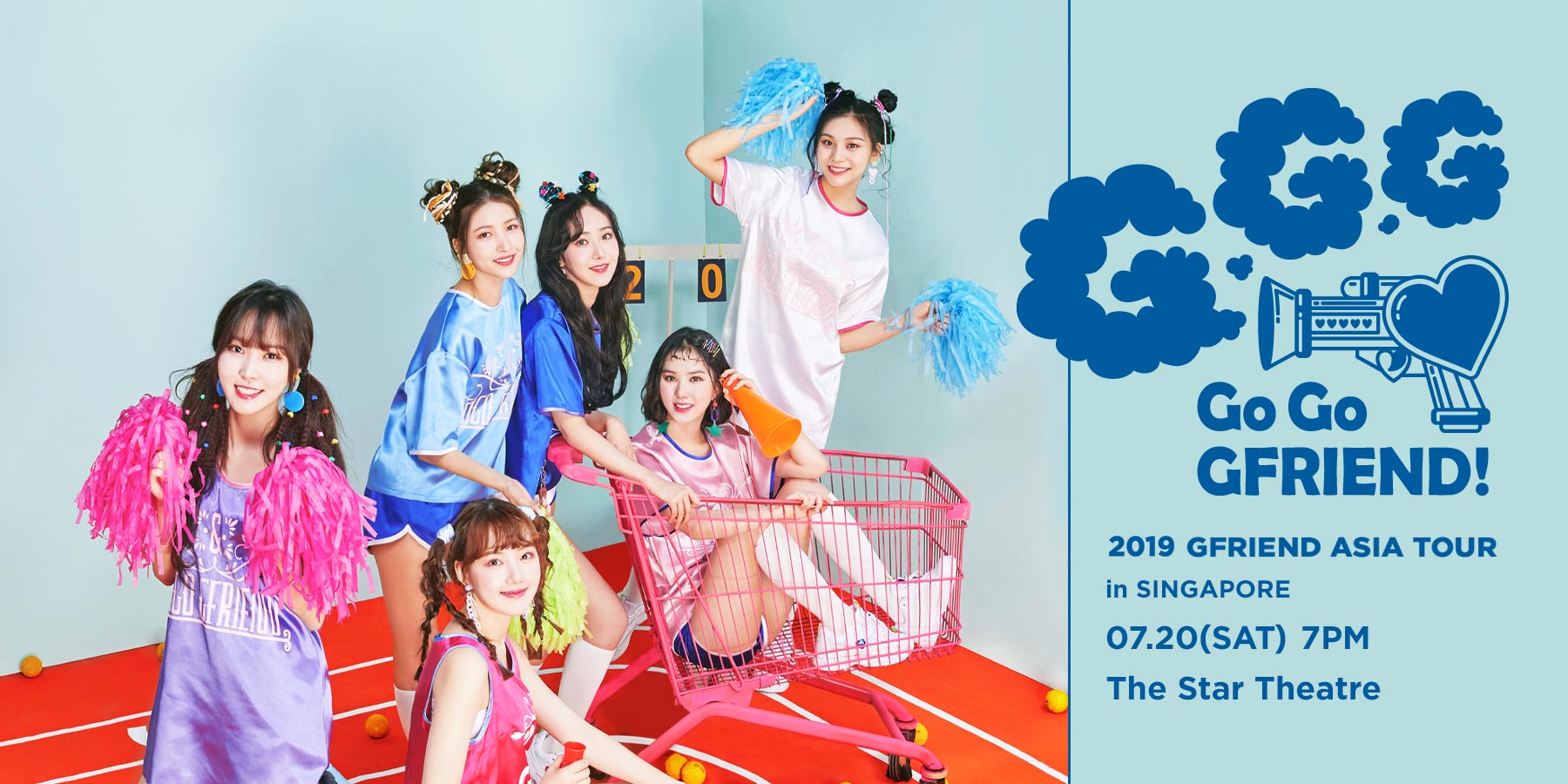 Concert Details
GFRIEND is a six-member K-Pop girl group. They debuted in 2015 with their EP 'Season of Glass' and won several newcomer awards during that year. In 2016, they continued their success with their third EP 'SNOWFLAKE' and won first place on many music shows with the title song "Rough". They also released their first full-length album 'LOL' on the same year. In 2017, GFRIEND made a comeback with a new concept with their fourth EP 'THE AWAKENING' and the pre-orders for the album exceeded 100,000 units. In 2018, GFRIEND held the first concert since debut called 'Season of GFRIEND'. 'Me gustas tu', one of their most recognizable songs, was named the longest charting K-Pop idol group song on the Melon 100 charts (63 weeks). GFRIEND will be revisiting Singapore with their 2019 GFRIEND ASIA TOUR [GO GO GFRIEND!] in SINGAPORE, taking place in The Star Theatre, Singapore on 20th July.
Date & Time
Location
Description
Saturday
20 July 2019
7:00 PM
The Star Theatre, The Star Performing Arts Centre

Ticket Prices: $228*, $198*, $148* (*yet to include ticketing fee)

Ticketing Hotline: 3158 8588 or log onto www.apactix.com

Tickets also available at the Singapore Indoor Stadium Box Office, The Star Performing Arts Centre Box Office, Scotts Square Concierge Desk and all SingPost outlets islandwide.